This is a popular question today that is debated amongst many. The first person to advocate this idea was John Calvin in the mid-sixteenth century. Martin Luther didn't subscribe to this idea, nor do any Christians prior to John Calvin.
The Apostle Paul says to the Philippians "Work out your own salvation with fear and trembling." (Phil 2:12)
Work out your own salvation—this means that it is a process. It is the process of living a life focused on God. A life of prayer, a life of worship and loving our neighbor.
Ancient Christians believe they are saved, being saved, and will be saved. But we don't think about these things.
Our focus is living for God and to come to a deep personal relationship with Him.
For the Orthodox salvation is a mystery and cannot be quantified. God knows who is saved and who is not. We just try to live a "saved" life.
Theologically speaking, the process of salvation is called theosis, or deification. Theosis is to become like God (cf. 2Peter 1:4). We acquire the attributes of God without becoming God. Through prayer, worship and ascetical discipline we can become what God is: holy, pure, love, kind, selfless, merciful, charitable, meek, humble, etc.
For the Orthodox "once saved, always saved" seems a bit presumptuous. Proponents of this doctrine of eternal assurance provide biblical proof texts that are often out of context.
View a beautiful and peaceful video explaining the Orthodox understanding of salvation by clicking here
How to Be Nothing: Humility, Self-Confidence, and Restoring Love and Joy to t...
11 Jun 2021 at 4:23am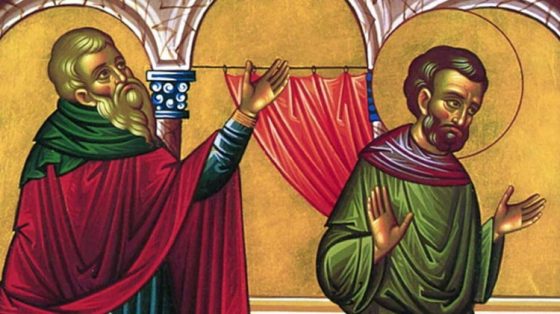 "Not as the world gives, do I give unto you" (John 14:27). But does this promise of our Lord apply not only to His peace, but to other blessings as well. Could it be, for example, that the self-confidence of a Christian needs to be very different ...