Join Frederica Mathewes-Green on a journey into the Eastern Orthodox Church.
Learn about Orthodox teachings and dogma, Orthodox architecture and terminology, Orthodox Christian interior life and prayer, and what it means to live an Orthodox life.
These videos are based on Frederica's new book, "Welcome to the Orthodox Church."
ABOUT THE BOOK
Welcome to the Orthodox Church—its history, theology, worship, spirituality, and daily life. This friendly guide provides a comprehensive introduction to Orthodoxy, but with a twist: readers learn by making a series of visits to a fictitious church, and get to know the faith as new Christians did for most of history, by immersion. Mathews-Green provides commentary and explanations on everything from how to "venerate" an icon, the Orthodox understanding of the atonement, to the Lenten significance of tofu. It's the perfect book for inquirers and newcomers, but even readers who have been Orthodox all their lives say they learned things they never knew before. Enjoyable, easy-to-read, and leavened with humor, Welcome to the Orthodox Church is a gracious guide to the ancient faith of the Christian East.
How to Be Nothing: Humility, Self-Confidence, and Restoring Love and Joy to t...
11 Jun 2021 at 4:23am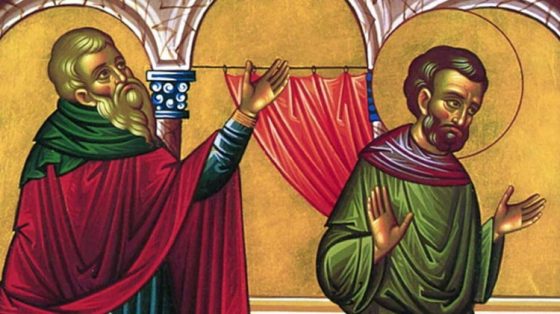 "Not as the world gives, do I give unto you" (John 14:27). But does this promise of our Lord apply not only to His peace, but to other blessings as well. Could it be, for example, that the self-confidence of a Christian needs to be very different ...